Would you like to get some FREE groceries and heavily discounted items to help build your THRIVE Home Store?
That would also free up more of your true monthly food budget to use for other things — think about that — What treat for yourself or family would you get or do with that recovered money? Summer camps, piano or dance lessons for the kids — OR — how about a massage or spa treatment for you, a weekend getaway or some redecorating around your home?
THRIVE has a great solution:  Host a "Party!"
Now, you may not be a "party" person — and you know what? Neither was I! And if you are anything like me, your life is crazy busy and your house may take some extra work to be ready for guests. BUT before you turn off to the idea, lets first look at the Host Benefits and then we'll look at some "creative" ways to Host a Party.
Host Benefit #1 — Double Dip
If you're on the Monthly Q or placed a single order, you already have Host benefits waiting for you — WHY? Because an AWESOME feature of the Thrive Party Program is The Double Dip!
What is the Double Dip?
Did you know that when you started your Monthly Q or placed a single order, it was "tied to a party" and someone got Host Benefits? THRIVE Host Benefits, lets you take your 1st order and use it as the base for your 1st "party". So the person that introduced you to THRIVE got Host Benefits AND You will also get Host Benefits on your own order.  — that's the Double Dip! How cool is that?
 Because of the Double Dip, go with the biggest Monthly Q budget you are comfortable with for 3 months, to get the biggest Double Dip you can — then after the 3 months, you can adjust your budge if you need to.
Host Benefit #2 – Thrive Q's earn TRIPLE Benefits
This is a BIGGIE! — Q Customer Budgets are multiplied X 3 in your total party sales. So for example, if a Q budget was $200, you would get $600 in party sales credit for Host Benefits!
Host Benefit #3 — FREE Thrive Product
10% of all purchases in FREE THRIVE Product (retail price) — NO minimum party sales requirement!
Host Benefit #4 — Heavily Discounted Items
Earn additional heavily discounted items (1/2 off retail price). This is based on total party sales. Click here to see how this benefit rolls out.
Host Benefit #5 — Book a Party for more Heavily Discounted Items
If someone from your party, books their own party at yours, you receive more items up to $100, for 50% off the retail price!
 Even if someone can't commit to a specific date, a party can still be "scheduled" with any date and then when a date is confirmed, it can be updated. That way you get your Host Benefits and we can still be accommodating to the next Host.
Example of how Host Benefits work:
If you went to a "party" with just 5 people plus the Host – Remember that New Monthly Q's get Triple Benefits:
Host started a Monthly Q with Chef's Selection 200 Smart Start ($200/mo. for 3 months) at previous party – Double Dip Benefit — $200 X 3 = $600 to start her party sales
You and other person started a Monthly Q with the Chef's Selection 200 Smart Start ($200/mo. for 3 months) – $200 X 3 = $600 X 2 = $1200 in party sales
2 people started a Monthly Q with a Taste of Thrive Smart Start ($100 mo. / 3 months) – #100 X 3 = $300 X 2 = $600 in party sales
1 person place a single order for $250 – $250 in party sales
2 people "Booked" a party for next month – Up to $200 more in 1/2 off (Retail) product
$2650.00 total for the Party Sales for these 5 people plus Host's Double Dip
$265.00 in Free product (Retail) from Free Product Benefits
Up to $500 in 1/2 Off (Retail) product – $300 from Heavily Discounted Benefits plus $200 in 1/2 Off (Retail) product from Parties Booked Benefits
AND YOU have $600 already to start your party sales from the Double Dip Benefits.
Creative Party Ideas
1. Easy Peasy "Party" – Refer people to my website for my free e-Book, "10 Ways to Get More Fruits and Vegetables Into Your Diet." Let them know they also get a BONUS — my free e-Course — "Why & How to Build a Home Store." If they signup for the Q or place an order while getting the e-Course, I will let you know and we will "tie it to your party" and you'll get Host Benefits. Note: You'll only get the Double Dip Benefit if you have already started the Q or placed an order yourself.
2. In Home Party Demonstration – If you live fairly close to me in Maryland (within a 3-4 hour drive), I will come and do a Thrive Party Demonstration for you. I bring all the food, you provide the guests, water for them to drink, and just have fun with them.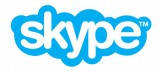 3. SKYPE Party – If you don't live close to me, we can do a SKYPE Party on your computer over the internet. I will go through a Thrive presentation and be able to answer any questions. We would have to work out samples for you to serve your guests.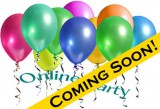 4. Online Party – Coming Soon! — This something I am currently working on and developing. It will be announced in my Thrive With Kay Newsletter as it evolves.
Pretty Sweet Perks and Party Options for any situation and comfort level!
Let's Party!