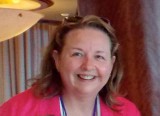 I love helping people and working with them to be more successful and have thriving lives, whatever that means to them.  I have chosen the Thrive Life opportunity to build a home-based business as my vehicle because I enjoy eating and don't know anyone that doesn't eat.  If you're anything like me and want to help others have a better meal time experience, not only for themselves but their families, then you should check out the Thrive Life Opportunity.
I really enjoy creating easy, tasty and nutritious recipes using Thrive and learning how to share all the benefits of using THRIVE everyday with others: one on one, at an in home demonstration and even better online.  Would you like to help me to help others:
Learn how to eat more nutritiously — something that isn't always easy with our lifestyles today;
Learn how to cut their meal prep time in half or more — saving them valuable time;
Learn to identify and then eliminate areas of waste — saving them money
Learn how to maximize all the benefits of association with Thrive to save even more, including getting a lot of their groceries for free.
Why join the Thrive With Kay Team? Because . . .
1. I'm working on a special e-Course Online Marketing System for my team to help them build their home-based business with Online Marketing (if they want to use that). You'll also get tips and suggestions on how to maximize all your Consultant perks to your benefit. This is in addition to the P.A.T.H. training available from THRIVE LIFE in your back office. Note: If Thrive is not your primary home-based business right now, these tips and suggestions can be applied to any home-based business.
2. My team can use my free e-Book "10 Ways to Get More Fruits and Vegetables Into Their Diet" to give away like I do – until you get to the point where you write your own free e-Book (I'll show you how), if you ever want to.
3. My team can use any of my free e-Courses I develop and deliver automatically via email to help filter and find qualifying leads to build their business. You would just need to do some minor tweaks to point the leads to you.
4. My team will have access to any other free products I develop (other e-Books, recipes, papers, my blog etc.) that I use throughout our marketing system.
5. As I keep learning and growing unbuilding my home-based business, I will be sharing everything I discover with my team on how to build a successful home-based business.
6. I'll do everything I can to help you be as successful as you want to be!
"Ok, I'm ready to Join your Team — What does it cost?"
I'm glad you asked. We have 3 Starter Kits to choose from. Click here to see the full breakdown of the 3 Kits — But let me do a brief cost comparison here:
1. Consultant Starter Kit – $199.00 — gives you $133.77 (Retail) in Food
2. Value Starter Kit – $289.00 — gives you $500.45 (Retail) in Food
3. Deluxe Starter Kit – $579.00 — gives you $1,120.49 (Retail) in Product, including the $500.45 in Food like Kit #2 PLUS a Harvest 72" Food Rotation Shelf AND a 2-Person Survival Pack.
 My Suggested Kit for most people is Kit #2 – the Value Starter Kit – This kit gives you the biggest bang for you buck with the Thrive food included. It's only $90 more than Kit #1 but give you $366.68 (Retail) more in Thrive food. If you need or want a Food Rotation Shelf then Kit 3 is the best deal for you.
If you have any further questions, please feel free to comment here or email me (kay@thrivewithkay.com). We can arrange a time to talk further on the phone if we need to.
Click here to read my full blog post about the Thrive Opportunity
Now that you are ready to Join My Team — Click here for an easy prompt sign-up.
Kay Curtiss
Email: kay@thrivewithkay.com
www.ThriveWithKay.com
Let's Connect on Facebook: Thrive With Kay