"Whoever renders service to many puts himself in line for greatness — great wealth, great return, great satisfaction, great reputation, and great joy." — Jim Rohn
Acts of random kindness are extremely important. When we get caught up in the stresses of daily living, or when we encounter challenges, discouragement can set in. An act of kindness can help to refocus us from our "troubles" to our "goodness." I created a list of some random kindness ideas to start your list and get you thinking. Click here to download – "Create a Kindness Revolution" – my gift to you.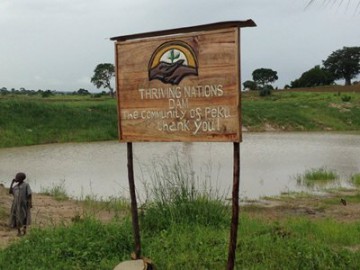 Thriving Nations – I love that Thrive donates 5% of all their profits to Thriving Nations to help others around the world.  I love knowing that when I buy food for my family with my Monthly Q, I am donating to Thriving Nations through them.  AND Thrive has made it even easier to help in a small way that you won't even miss — you can round up your Monthly Q to donate a little more yourself.  Click here to read more about Thriving Nations and the good they are doing.


This is another place I chose to donate my money to help others in need.  I love that, "100 percent of all donations go to help those in need.  No administrative costs are deducted by LDS Philanthropies or our affiliated charities."  Read more here . . .
Kay Curtiss
Email: kay@thrivewithkay.com
www.ThriveWithKay.com
Let's Connect on Facebook: Thrive With Kay