It is always good to have your income diversified.  While Thrive Life is my main home-based business, I am also associated with with a few others because I love their products AND as my friend, Loretta Smith, says, "Friends don't let friends pay RETAIL!"
Direct Sales Companies

One of the things that has helped enrich my Thriving Life, is to learn and use herbs and essential oils for a more natural lifestyle.  I have been able to eliminate a lot of chemicals out of my home and using these we are healthier and don't get sick as often.  I love doTerra Essential Oils and use some of them in my cooking as well.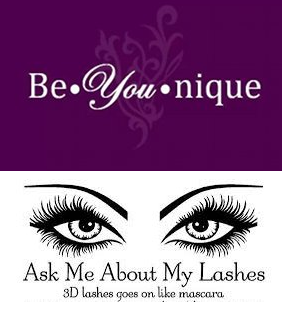 I recently discovered Younique through another Thrive Consultant, Jennifer Hendrickson.  I haven't worn much make up for a long time because I didn't like what was in it absorbing into my skin.  I was intrigued with their 3D lashes and was very impressed with the natural ingredients of their makeup, so don't worry about using it.  I bought the 3D mascara in a kit with 4 pigment eyeshadows.  The more I use it, the more I love it, so I bought the presenter kit to get more of the products to try, as it was the best deal.
Affiliate Marketing
I have found some good products that I have been helpful in my business, that offer affiliate marketing opportunities.  Click on my links below to check them out.  If you decide to use them, too, then I make a little bit — thank you very much!  And make sure you set up an affiliate account with them, too, so you can make some extra money too when you refer people to them.

AWeber is the email service I use to create my email sequences (campaigns) or e-Courses delivered by email. I can also share my "campaigns" with my team so they can use this feature and the bulk of the work is done, just have to tweak the links to point them and change any wording or stories they want. Makes duplication so much easier.
MyecoverMaker is an easy to use point-and-click online tool to create ebook covers without the need for expensive software like photoshop and plugins to create stunning 3D eCovers.  Myecovermaker.com is where I designed my free e-book cover.  I found it very easy to use.
Enounce has worked great and help me taking video e-courses. I'm able to watch more videos in less time!
Kay Curtiss
Email: kay@thrivewithkay.com
www.ThriveWithKay.com
Let's Connect on Facebook: Thrive With Kay