For years I had a 2 hour a day commute to my job. Add that to the 45+ hours I worked every week, and that left me with little time to prepare and eat healthier meals. For the last 5 years, I've been able to work from home and still don't feel like I have much extra time to prepare and eat healthier meals!  Can you relate?

A few years ago, I discovered Thrive Life.  After just tasting the pineapple, mango and corn right out of the can, I was blown away with the flavor and was hooked.
I decided to create my own Home Store with an assortment of Thrive Life products. Why Thrive? Well, Thrive fruits and vegetables, for example, are vine ripened then flash frozen, sealing in the maximum nutrition and taste — providing healthier options and nothing comes from China! They're also NON-GMO, have NO MSG and NO preservatives. And because it's freeze dried in a can, the shelf life is up to 25 years (unopened) or 1-2 years (opened) in my pantry, instead of 1 week or less in my fridge — eliminating a lot of waste — think spinach, celery or strawberries!
Creating a Home Store is like driving a car to get you where you want to go.
A fully stocked THRIVE HOME STORE is the DESTINATION!
REALLOCATION is the KEY!
The THRIVE Q is the VEHICLE!
The TASTE OF THRIVE SMART START and MONTHLY SPECIALS are the GAS! 
Is it for You?
Building a Home Store with the Thrive Q and/or Smart Start probably isn't for you if you are already preparing and eating healthy meals and aren't concerned with saving more time and money.  But if that isn't you, and you'd like some help then lets continue right along . . .
Do you know what a THRIVE Home Store is?
A THRIVE Home Store is just a well stocked pantry — It's like having your own grocery store in your cupboards.  Mine is mostly Thrive with some other good products my family likes.
How do I build my THRIVE Home Store?
Enter the The THRIVE Q – THRIVE's brilliant monthly grocery delivery program that brings the grocery store to your home — on the date and budget you choose. When you go on The Q, you always get the best price on your THRIVE foods.  I'm always up for a bargain – How about you?

Kay's Recommendation:

Begin Building a Home Store on the Thrive Q, starting with a Taste of Thrive Smart Start Kit AND Current Monthly Specials!

A Taste of THRIVE plus the Monthly Specials. Set you budget for $200/month and request the Taste of THRIVE for $100 and then modify the 2nd $100 to include the current months specials, to take advantage of these extra savings on THRIVE and build your Home Store faster!

Budget: $200/month (3 shipments)

27 THRIVE foods + whatever monthly specials you pick for 2nd $100
Helpful tips and info on each food
Recipe and usage ideas in each shipment
THRIVE Guide full of product info
Quick Reference sheet for fridge
The time has come! Click here to get started — there is a good video tutorial on setting up your Q . . .
OR,
If you would like me to set up your Q initially, I'd be happy to provide that service for you:
Just email me at kay@thrivewithkay.com
Subject: Help Setup My Q
Please give me your address and phone number and a good time to call.
I'll answer any further questions you have and take care of getting you started today!
Have fun on the journey building your THRIVE Home Store!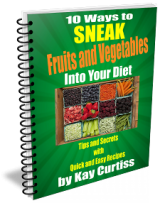 P.S. Many of the ingredients in the Taste of Thrive and Monthly Specials can be use with the THRIVE in a Mug Basic Single Serving Recipe found on pg. 38 in my free e-Book "10 Ways to SNEAK Fruits and Vegetables Into Your Diet,"
Did you download yours?