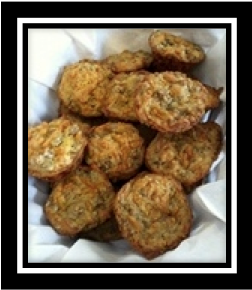 I played around with 3 Thrive Ingredients and created this Sausage Cheese PopUm Recipe. These Sausage Cheese PopUms are great as an appetizer or snack but area also a great breakfast with maple syrup on them! They freeze well or keep in the fridge for several days. So you can make them up ahead of time to have a quick and easy breakfast or snack anytime you want!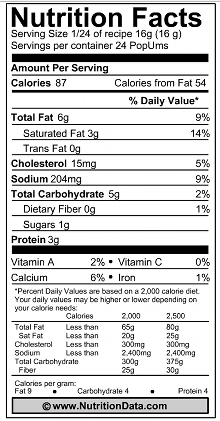 FD – Freeze Dried
Thrive product numbers are for pantry cans
Ingredients:
1 cup Thrive FD Sausage Crumbles (#22568)
1 cup hot water
1 cup Thrive 10 Grain Pancake Mix (#22131)
3 Tablespoons butter, soften
1 cup Thrive FD Cheddar Cheese (#22440)
Directions:
– Pre heat Oven to 350 degrees.
– Put Thrive FD Sausage Crumbles into small mixing bowl. Add hot water, stir and let sit 10 minutes.
– Put Thrive 10 Grain Pancake Mix into medium mixing bowl. Cut in soften butter until crumbly.
– Add Thrive FD Cheddar Cheese and mix to coat cheese with buttered pancake mix.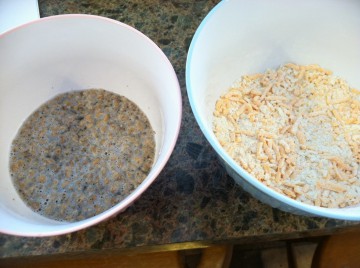 – Add sausage AND the water to the pancake mix and gently stir until moistened.
– Scoop into Mini Muffin Pan that has been sprayed with Butter Spray.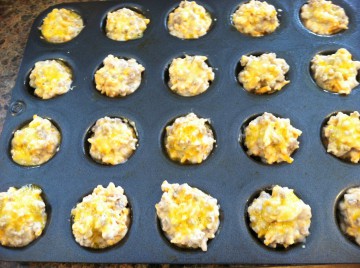 –  Bake 18-22 minutes until golden brown and done in the middle.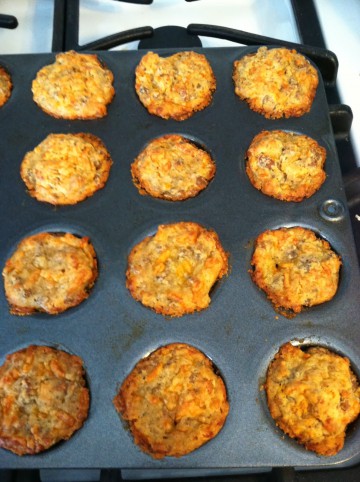 ENJOY!
Makes 24 PopUms in a mini muffin pan.