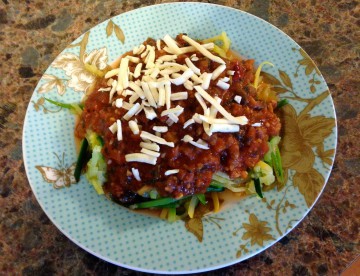 In the time it takes you to boil your pasta of choice,
You can have our Family Favorite Bolognese Sauce to put on it –
Yes that is correct –
In less than 20 minutes Dinner Is Ready!

How this recipe was born
I've always "doctored" recipes, even before "Thrivealizing" recipes.  It always drove my friends nuts that it was hard to give them an actual recipe as I would throw in a little of this and a little of that.  Anyway, for years my husband was a "Ragu" man when it came to spaghetti sa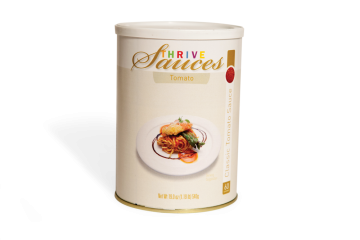 uce — of course I doctored it up too, but the base had to be Ragu. Then last year Thrive introduced their new Sauce and Seasoning lines and a new sauce was born from the Thrive Tomato Sauce.  It started with the recipe that is printed on the can and I even Thrivealized that to make my own version.
A Different "Pasta" Variation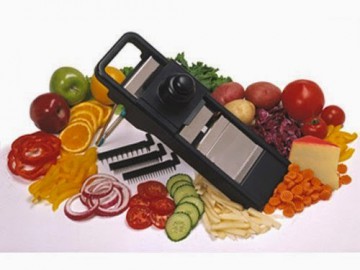 There are many uses for this rich sauce and pasta isn't the only thing you can put it on.  With summer coming on and my summer squash will be ready soon, I experimented with making zucchini and yellow squash pasta, using my mandoline.
What is a mandoline? Mine is a Norpro Deluxe Mandoline Slicer/Grater
.  I originally got it so I could slice onions really thin to make my cousin's french onion soup (another recipe, another post 🙂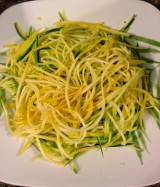 I made the first zucchini noodles a little bigger than I wanted for my "spaghetti" noodles so I just sautéed them in a little coconut oil, garlic and an Oriental Spice seasoning I had. That was my lunch and it was delicious.  I then put the correct attachment onto my mandoline and got the size "noodles" I wanted.  My summer squash "noodles looked like this: ————————————->
I blanched them in boiling salted water for 3 minutes, then let them drain well while I made the sauce.
Now for the sauce.
Click here for the original Bolognese Sauce recipe that is on the can and was developed by Chef Todd at Thrive Life and here is my "Thrivealized" version that my family loves:
FD – Freeze Dried
Thrive numbers are for Pantry size cans except for Seasonings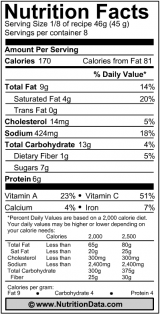 Ingredients:
1⁄2 cup Thrive FD Ground Beef (#22564)
1/2 cup Thrive FD Sausage Crumbles (#22568)
2 Tablespoons butter
1 Tablespoon minced garlic
2 teaspoon fennel seeds (optional-my secret ingredient)
1/2 cup red wine (optional)**
2 Tablespoons Thrive Carrot Dices (#22221)
2 Tablespoons Thrive Mixed Bell Peppers (#22235)
1/4 cup Thrive FD Chopped Onions (#22227)
1/4 cup Thrive FD Celery (#22223)
1/4 cup Thrive FD Spinach (#22234)
2 Tablespoons Thrive Tomato Powder (#22237)
1/2 teaspoon Thrive Baking Soda (#22661)
2 tiny scoops Stevia or a little sweetener to taste
1 1/2 teaspoons Thrive FD Italian Seasoning Blend (#23627)
1⁄2 teaspoon Thrive Chef's Choice Seasoning blend (#23628)
1⁄2 cup Thrive Tomato Sauce, (#22604), dry
4 cups water
Thrive FD Shredded Mozzarella Cheese (#22443), right out of the can as garnish if desired.
Instructions:
Measure out all ingredients. Reconstitute ground beef and sausage by soaking in ½ cup hot water about 5 minutes. Do not drain. Sauté garlic and fennel in butter until softened. Deglaze with red wine and reduce by half. Add carrots, mixed peppers, onions, celery, and meat and reduce until syrupy. Add remaining ingredients and bring to a simmer. Simmer on low for 8–10 minutes. Serve over pasta or veggie "pasta". Garnish with Thrive Mozzarella Cheese right out of the can. Serves 8
**Click here for Alcohol Free Cooking Tips Blog Post
This recipe is GLUTEN FREE
if you use the Summer Squash Pasta.
OR
TRY ONE OF OUR THRIVE PASTAS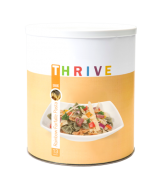 RAINBOW FARFALLE PASTA (#22138)
Kid's love this one!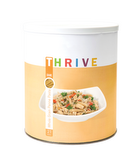 Whole Grain Penne Pasta (#22137)
A healthier alternative!
Make it Vegetarian –
Just leave out the meat and the cheese garnish (if desired) and you still have a wonderful sauce over squash "pasta."